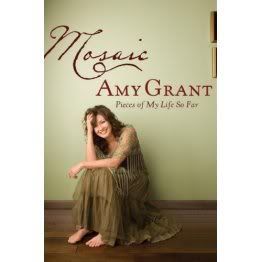 Deena's Books
is always having some sort of book giveaway or contest and this week's no exception.
Grammy Award-winning Christian music artist Amy Grant bares her heart and soul in her first autobiographical book "Mosaic", giving readers an intimate glimpse into her everyday life and the lessons she's learning along the way.
Enter to win one of the three copies being given away -
here
.
*************
Deena's also
giving away
"Never Look By Kathy Herman", a fast-paced suspense novel that continues the Phantom Hollow series with a rich exploration of the risks and possibilities of starting over.
*************
All these giveaways end October 31st. More will be posted in the days ahead, so keeping checking this blog.